Feature Film Presentation
Quite the glutton for punishment, are we?
… if you are as sick and twisted as the characters in this feature tale, then who are we to stop you?
Our Feature Film Presentation, "1 Dead Dog" (USA) is shown in this block with two additional short films, "Make Me a Sandwich" (Canada) and this year's BEST FILM, "The Preacher" (USA).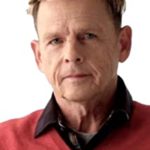 "1 Dead Dog"
3 serial killers bond over their body count in this dark comedy from director Rollyn Stafford (@rollynstafford).  
The motion picture features "Best Actress" Meagan Karimi-Naser, as well as Mark Patton, horror icon from "A Nightmare on Elm Street 2: Freddy's Revenge."
"1 Dead Dog" also stars Brian Sutherland and Daniel Timothy Treacy.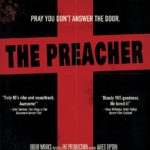 "The Preacher" from Jared Tipton, is a film 32 years in the making! He originally shot it on VHS in 1988 and in 2020 rediscovered all his original footage to create something totally vintage. 
And "Make Me a Sandwich" is just plain fun & rewarding! We are positive you'll love it. 
Enjoy!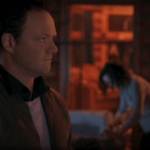 at Horror Obsessive (Oct. 28, 2020)
Films Available to view Oct. 9th - Nov. 1st
The video player above will switch to the full block of films for Logged-In users starting on October 9th.
Purchase a Pass, or Log In to view! 
Directed by Rollyn Stafford (USA)
Directed by Denman Hatch (Canada)
Directed by Jared Tipton (USA)
FEATURE PRESENTATION:
"1 Dead Dog" (USA, 87min) 
SHORT FILMS:
"Make Me a Sandwich" (Canada, 3min)
"The Preacher" (USA, 13min)