One more chance to view our first weekend's film block on Halloween – Oct 31st! Join us on our last night of the festival when we will re-open all 3 film blocks!
Hello there, welcome to our graveyard. We have a great collection of horror films for you in this block of tales. Sit back and stay awhile, if you dare…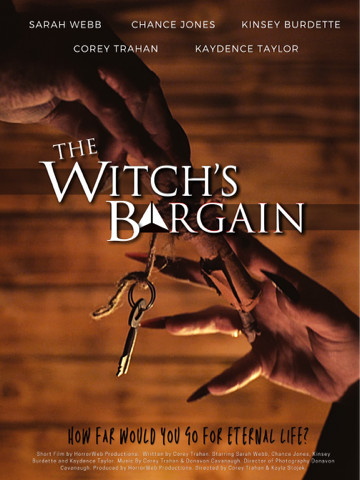 The story of a witch and her quest for a spell that will grant her eternal life.
Koreatown Ghost Story (US)
Smiles (Spain)
Golem (Australia)
Crock Pot (US)
Zombies Like to Watch (US)
The Nest (US)
Dragonfly (US)
Timber (US)
Transfigure (US)
Murder House (US)
Shoot 'em in the Head (US)
Don't Run (US)
Micro-Shorts (15-30 second)
A Grave Mistake (US)
Botulism (Canada)
Doppelganer II (Italy)
Erased (US)
Cooking With Mark (UK)
Ouroboros (Italy)
Playtime With Buttons (UK)