Oct. 9th - Nov. 1st, 2020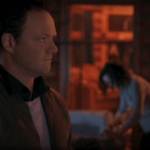 at Horror Obsessive (Oct. 28, 2020)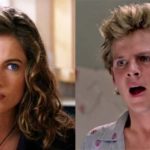 on Oregon Confluence (Oct. 12, 2020)
Welcome! 
This year we are hosting 1 Feature Film, 27 Short Films, and 16 micro-shorts. 
Also, in a cross-promotion with the 15 Second Horror Film Challenge, we will be running their top-10 films of 2019 throughout the festival.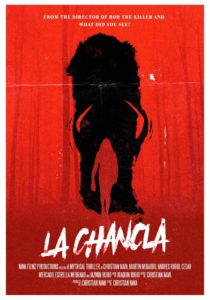 Celebrating Oregon local filmmakers, this year's festival features "La Chancla," a short film by White City, Oregon's Christian Nava.  This is his third film to be screened at the festival over its 13 year run.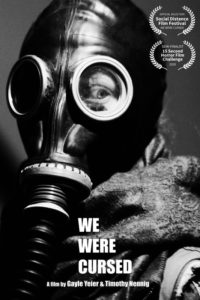 Another Oregon filmmaker, director Tim Nenning of Eugene, brings us "We Were Cursed," a bleak look into a post apocalyptic nightmare.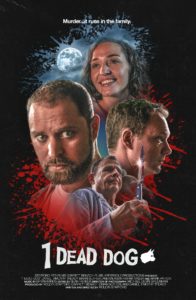 Our feature presentation is "1 Dead Dog," directed by Portland, OR filmmaker Rollyn Stafford.
This film features Mark Patton from "A Nightmare on Elm Street 2: Freddy's Revenge," as well as an award-winning performance from it's lead actress, Meagan Karimi-Naser (see all winners here).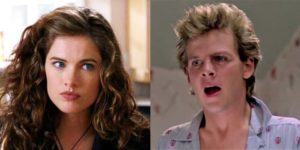 Not to be upstaged – from the original "A Nightmare on Elm Street," we've got Heather Langenkamp starring in the short film, "Cottonmouth," a part our Shorts – Block 1 viewing.
Our viewing window will be from October 9th to November 1st. 
Directed by Riccardo Grippo (Italy)
Directed by Jesse James Hennessy (USA)
From Zach Wincik & Danny Salemme (USA)
Directed by Sergiy Pudich (Ukraine)
Directed by Gregg Blake (USA)
From Kaye Adelaide & Mariel Sharp (USA)
Directed by Matthew Roseman (USA)
Directed by Dinh Thai (USA)
Directed by Daniele Zinelli (USA)
Directed by Daniele Zinelli (Italy)
Directed by Heather Halstead (USA)
The Greatest Horror Film Ever Made
Directed by Brandon Jordan (USA)
This is the kind of small, homegrown, labor of love festival I go out of my way to attend. Intimate and bloody and silly and beer-soaked, it's a fun and ridiculous evening shared with like-minded horror nerds, and the films themselves were impressive. Thanks to Ross and Randy for having me, and you can bet I'll be back!
Nice experience! Great Film Festival! 😀
Great Festival. Ross and his team work hard to make a quality fest!
An excellent festival, highly recommended.
These folks know how to make a festival fun.
FEATURE FILM
1 Dead Dog – Directed by Rollyn Stafford, featuring A Nightmare on Elm Street 2's Mark Patton!
US FILMS
Abscessed – Directed by Isaac Rodriguez and Produced by No Sleep
The Axe and the Iron – Directed by Matthew Roseman
Blur – Directed by Heather Halstead
Cottonmouth – Directed by Zach Wincik & Danny Salemme, starring A Nightmare on Elm Street's Heather Langenkamp!
Desert Quarantine – Directed by Joe Burke and
Starring Oliver Cooper, who starred in Project X, Californication, and Mindhunter
Devil's Harp – Directed by Alex Enriquez Drummond
The Greatest Horror Film Ever Made – Directed by Brandon Jordan
Make a Wish – Directed by Dinh Thai
Momma, Don't Go – Directed by Rafael De Leon Jr.
My Neighbors Are Weird – Directed by Jason Morillo
Night Of The Witch – Directed by Jesse James Hennessy
Portrait of a Lady – Directed by Robin Wang
The Preacher – Directed by Jared Tipton
The Smiler – Directed by Gregg Blake
Snake Eyes: An ASMR Nightmare Experience – Directed by Costantino Ciminiello & Mitchell Vincent Slan, who's short film Balloon won our Best of Fest in 2017.
We Were Cursed – Tim Nennig, another Oregon filmmaker! Produced by Cryptid Cats Cinema
INTERNATIONAL FILMS
Abandoned – Directed by Martin Vrede Nielsen, Denmark
The Barber – Directed by Sergiy Pudich, Ukraine
Create Your Killer – Directed by Sarah Giercksky, Sweden
Day Break – Directed by Louisa Phung, Canada
Don't Text Back – Kaye Adelaide & Mariel Sharp, Canada
Fantasmagoria – Directed byRiccardo Grippo, Italy
Good Man – Onora il Padre e la Madre – Directed by Daniele Zinelli, Italy
Make Me a Sandwich – Directed by Denman Hatch, Canada
Malakout – Directed by Farnoosh Abedi, Islamic Republic of Iran
Monsterbook – Directed by Dimitri Kanjuka, Czech Republic
That Thing in the Darkness – Luca Bertossi, Italy